Events
The Fargo Theatre plays host to a variety of events throughout the year including specialty film series, concerts, plays and other live events, and the annual Fargo Film Festival.
There is always something new to see at the Fargo Theatre!
Date: Tuesday, October 31
Time: 5:00 & 7:00
Admission: All seats $5
Age Restrictions: Ages 17 and up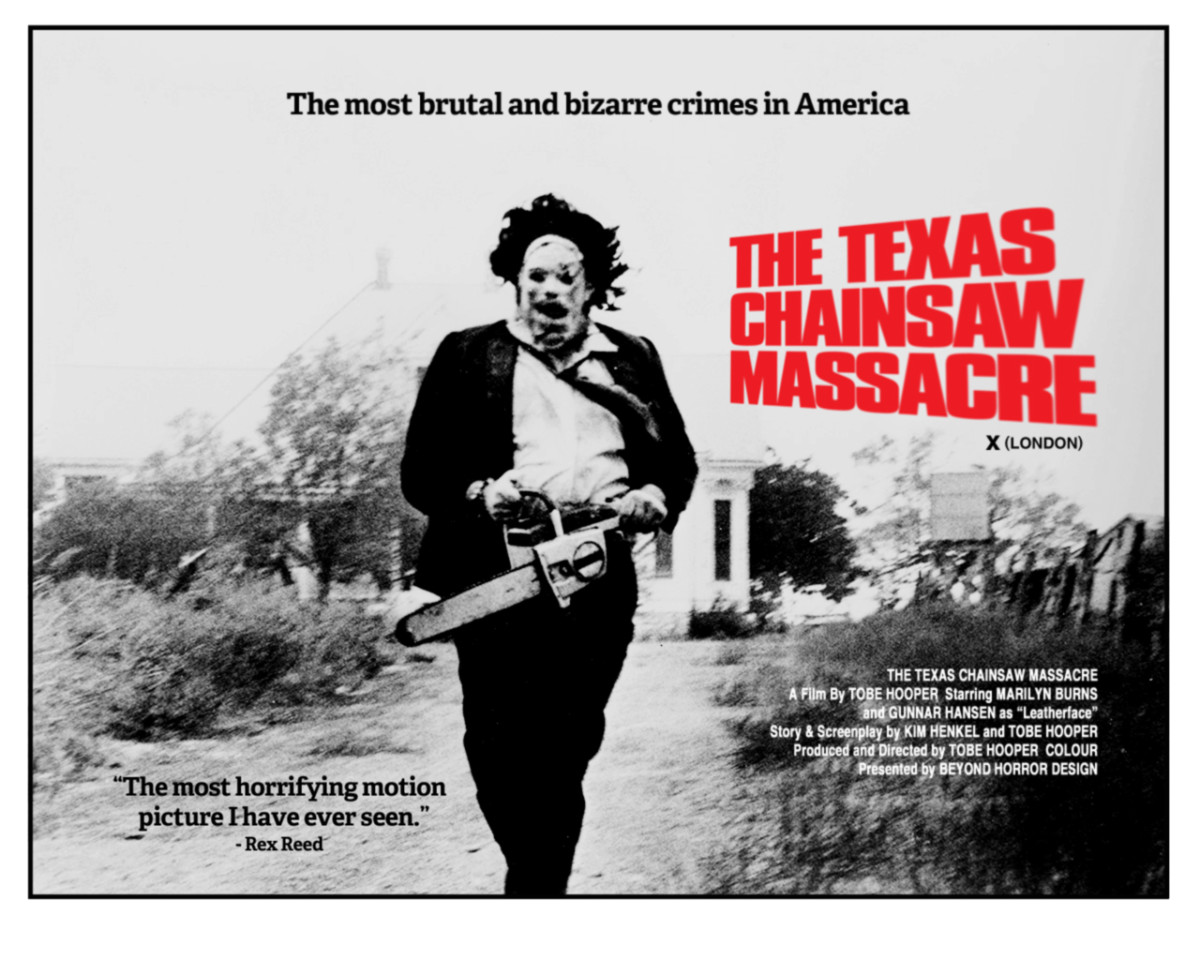 This Halloween we're honoring the late Tobe Hooper with special screenings of his groundbreaking horror masterpiece  THE TEXAS CHAINSAW MASSACRE.
Tickets will be available at the door.
---
Date: Friday, November 3
Saturday, November 4
Time: 7:30pm
Admission: $15 dollars in advance, $17 dollars at the door.
Age Restrictions: All ages welcome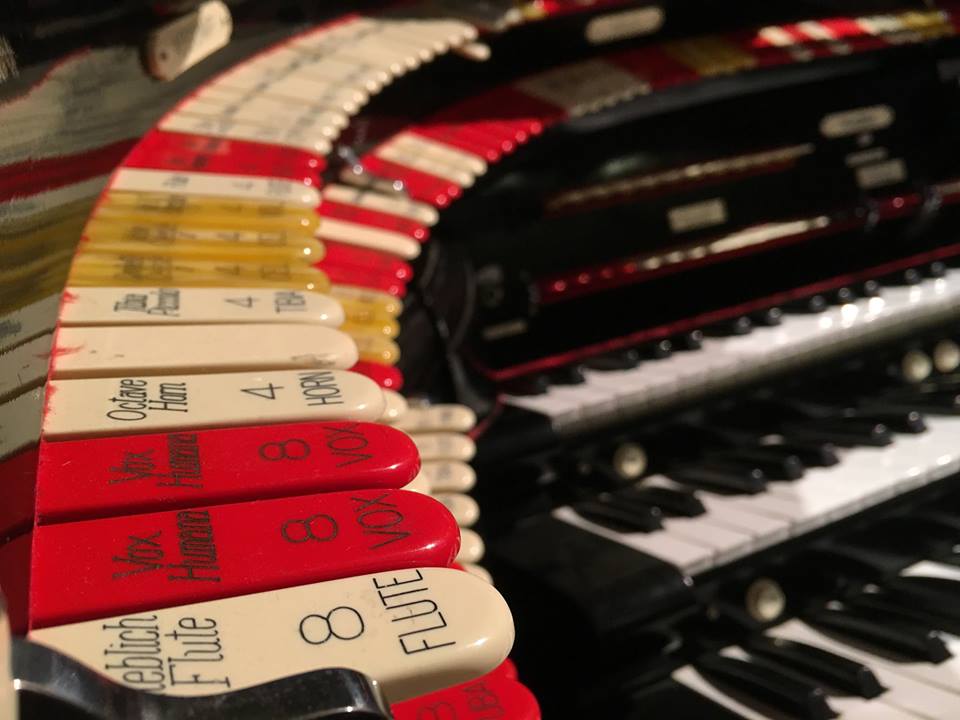 The 43nd annual Silent Movie Night will feature the Fargo Theatre Big Band All-Stars as the opening act followed by three of the funniest silent comedy short films from the "Roaring 1920's" with a live musical soundtrack played on Fargo's own Mighty Wurlitzer Theatre Organ by local musician Lance Johnson. The evening's films will feature silent comedy legends Laurel & Hardy, Buster Keaton, and Ben Turpin. The films are family friendly with comedy that will have the audience rolling in the aisles
Pre-show music will begin at 7:10PM played by young, local, and award-winning organist Ryan Hardy, who is a three time finalist in the international Young Theatre Organists Competition.
Antique and classic cars will be on display in front of the Fargo Theatre courtesy of the FM Horseless Carriage Club prior to the show, weather permitting.
Tickets are available from all local Hornbachers stores, online at RRATOS.org, or at the door. $15 dollars in advance, $17 dollars at the door. All seating general admission.
View Tickets
---
Date: Saturday, October 28
Time: 10:00am and 1:00pm
Admission: All seats $3
Age Restrictions: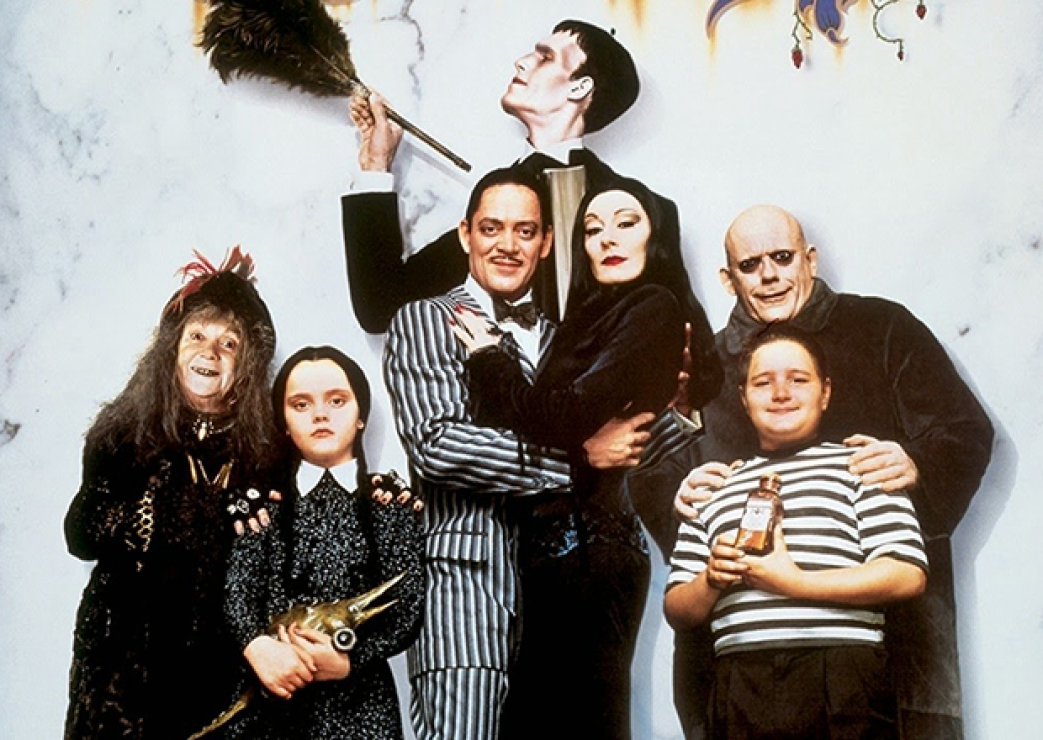 They're creepy and they're kooky,
mysterious and spooky.
They're all together ooky,
The Addams Family!
Join us for a few family-friend frights this October.  In conjunction with the Downtown Fargo Trick or Treat Wish Walk, the Fargo Theatre is proud to present two special screenings of The Addams Family (1991).  Rated PG-13.  1 hour 40 mins.
All seats only $3
A special $2 soda & popcorn combo will be available for purchase
---
Date: Friday, October 27
Time: 11:00pm
Admission: All seats $5
Age Restrictions: recommended for ages 16 and up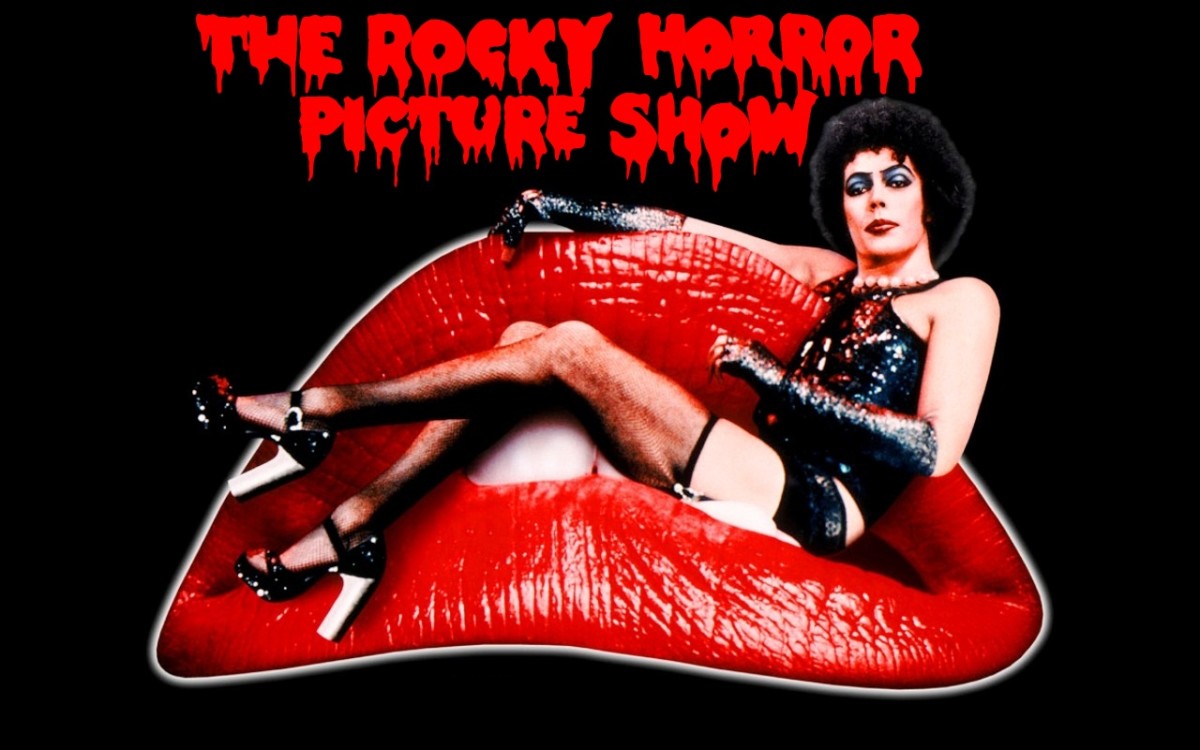 It's that time of year again! Come do the Time Warp with us for our annual screening of THE ROCKY HORROR PICTURE SHOW!  Tickets go on sale October 6  and are available for purchase in person at the Theatre box office

As always, we'll host a costume contest at 10:45, so dress in your finest RHPS garb for a chance to win some fabulous prizes.

Props and participation are not only allowed, but encouraged! We'll be selling a limited number of prop bags at the door, but if you bring your own, please refrain from bringing:
-Rice (we don't want bugs)
-Lighters (no fire please)
-Hot dogs (gross)
-Confetti (it gets all up in our nooks and crannies)

Get out your fishnets and get down here! We see you shiver with Antici…
---
Date: Sat., October 28th, 2017
Time: 8pm show, 7pm doors
SECOND SHOW ADDED!
10:30pm show, 10pm doors
Admission: $31.50-62.50 +fees
Age Restrictions: Mature audience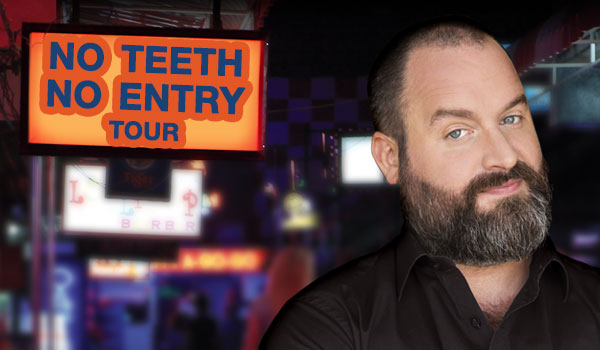 Tom Segura is a comedian originally from Cincinnati, Ohio. His specials MOSTLY STORIES (2016) and COMPLETELY NORMAL (2014) are currently streaming on Netflix. His television credits include CONAN, NOT SAFE WITH NIKKI GLASER, HAPPY ENDINGS, THE LATE LATE SHOW, COMEDY CENTRAL PRESENTS: TOM SEGURA, MASH UP and HOW TO BE A GROWN UP. Additionally, his noted podcast, YOUR MOM'S HOUSE, which he co-hosts with his wife, comedian Christina Pazsitzky, was a finalist for Best Comedy Podcast at the Stitcher Awards and profiled by VICE.
When he's not touring clubs, Tom continues to perform at the top comedy festivals in the world, including Montreal's Just For Laughs Comedy Festival, The Melbourne International Comedy Festival, The Comedy Festival – Las Vegas, The South Beach Comedy Festival, and The Hong Kong Comedy Festival.
Tom also regularly appears on radio shows like Bennington Show and some of the most downloaded podcasts in the world of comedy such as THE JOE ROGAN EXPERIENCE and WTF WITH MARC MARON among others.
Tom recently released his third hour-long stand up album, which sat atop the iTunes and Billboard Comedy charts for consecutive weeks. Tom's first two albums Thrilled and White Girls with Cornrows also debuted at number 1 and continue to play heavily on satellite radio and streaming music platforms. When Tom isn't performing on stage or recording a podcast he's watching College Football or waiting for College Football to come back.
View Tickets
---
Date: Wed., November 1st, 2017
Time: 8pm show, 7pm doors
Admission: $29.50 - $44.50 +fees
Age Restrictions: Mature audiences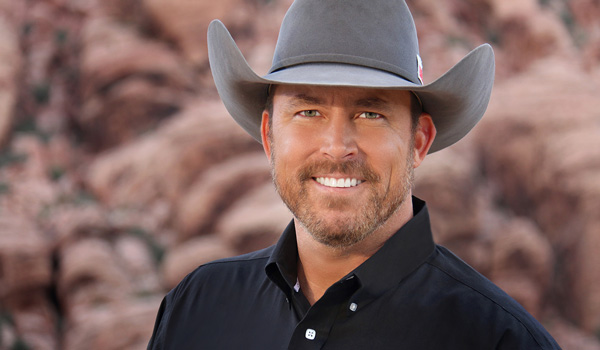 Chad Prather is known for his way with words. He is a comedian, armchair philosopher, musician and observational humorist. He is often referred to as "the modern day Will Rogers." He is a fast-talking combination of Lewis Grizzard and Jeff Foxworthy. Originally from Augusta, Georgia, Chad now calls the Fort Worth, Texas area home. He grew up working with horses (an industry he is actively involved in) and is often recognized by his ever-present cowboy hat. His social media viral video views are counted in the hundreds of millions. Many recognize him from his fast-talking, rapid fire rants from the front seat of his truck. CNN has labeled his the "Pick-up Pundit" and Fox News' Tucker Carlson has called Prather, "supernaturally articulate." He is known for his comedic family stories told from an adult perspective onstage.
Prather has made numerous appearances on Fox News, CNN, A&E, The Blaze, MSN and is the host of Ride TV's "It's My Backyard." And just recently finished his wildly successful 2016 "Kings of Cowtown Comedy Tour."
View Tickets
---
Date: Wed., November 29th, 2017
Time: 7pm show, 6pm doors
Admission: $30.50-$175 +fees
Group rates available
Age Restrictions: All ages welcome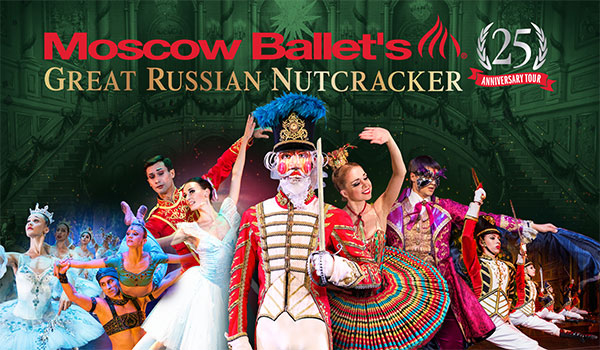 Celebrate this Christmas with the experience taking North America by storm! Marking the 25th Anniversary Tour, Moscow Ballet's Great Russian Nutcracker features over-the-top production and world class Russian artists. Larger than life Puppets, Nesting Dolls and gloriously hand-crafted costumes bring the Christmas spirit to life. Gather the family and see why the press is raving "Knock Out!" – New York Times "Christmas Cheer!" – LA Times. Get the best seats today and memories for a lifetime at Moscow Ballet's Great Russian Nutcracker! www.nutcracker.com.
View Tickets
---
Date: Sat., December 2nd, 2017
Time: 8pm show, 7pm doors
Admission: $27.50-$102.50 +fees
Age Restrictions: Mature audience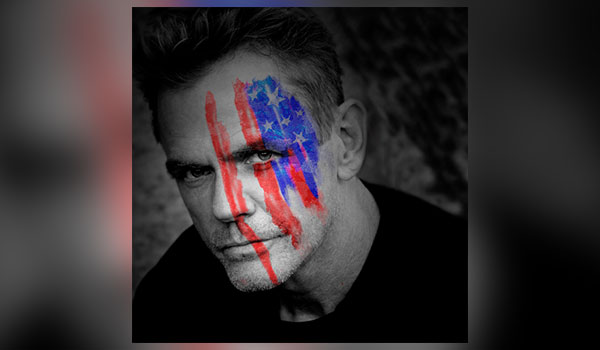 Christopher Titus returns to the Fargo Theatre with his 8th special, "America… Really?" Employing what he's labeled 'hard funny,' Christopher Titus has released seven ninety-minute albums in as many years. He has six one-hour comedy specials currently running on Comedy Central, and his seventh special, Born With a Defect, is set to premiere in 2017. Known for leaving no stone unturned, especially within his own life and family, Titus takes his audience on a 90-minute ride that will leave them exhausted from laughter. To see one of Christopher Titus' shows, is to love him. Titus is currently performing his newest show in sold out theaters across the country. He also formed a production company, called Combustion Films, which produced his last three specials and most recently, a full-length film called "Special Unit" that is set for release in 2017.
View Tickets
---
Date: Sun., December 3rd, 2017
Time: Two shows!
1pm show, 12pm doors
4pm show, 3pm doors
Admission: $29-$100 +fees
All children under the age of 12 months are free, but must remain in their parent's lap.
Age Restrictions: all ages welcome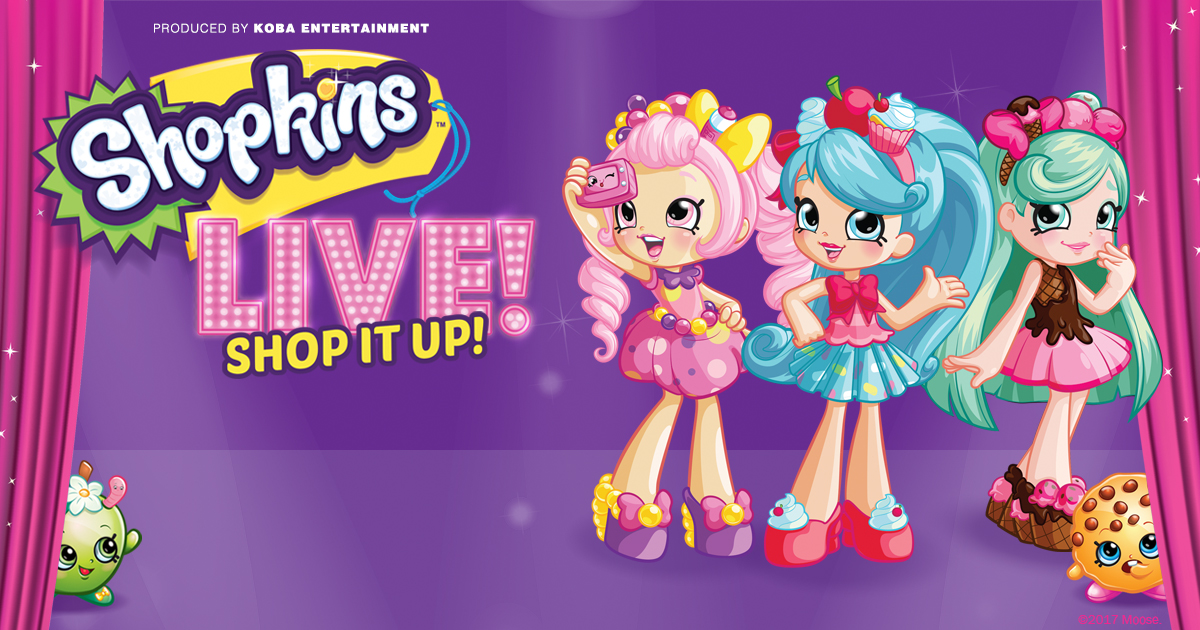 Shopkins Live! lights up the stage in this premiere live production packed with show stopping performances featuring the Shoppies. Join Jessicake, Bubbleisha, Peppa-Mint, Rainbow Kate, Cocolette, and Polli Polish as they perform the coolest dance moves, sing the latest pop songs, and show off the trendiest fashions.
All of Shopville is in a tizzy as preparations get underway for the annual "Funtastic Food and Fashion Fair". Shady Diva showcases her latest fashion designs; Lippy Lips gives colorful advice at the nail salon; Kooky Cookie tries to get in a beauty nap! But wait!! No event is complete without a few hiccups! Who has high-jinxed the fashion pageant? Where is the super-secret celebrity guest? Will Slick Breadstick ever find a dance partner? The Shopkins and Shoppies need your help – the show must go on!
Featuring innovative set design, creative costuming, and state of the art projections, this is one theatrical you don't want to miss!
View Tickets
---
Date: Thurs., December 7th, 2017
Time: 8pm show, 7pm doors
Admission: $35 +fees
Age Restrictions: all ages welcome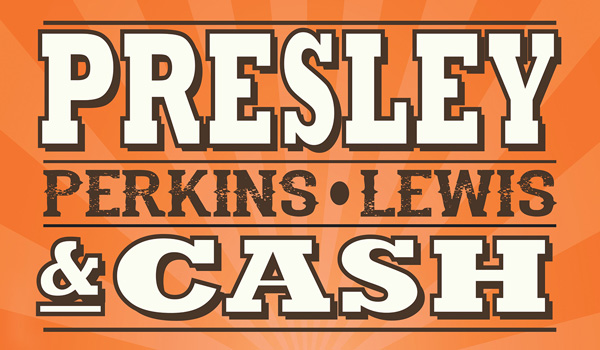 The four greatest rock n' rollers on the planet have assembled to give you a Christmas gift— a MILLION DOLLAR CHRISTMAS gift! Join the smash hit cast of Presley, Perkins, Lewis and Cash for a rip-roaring holiday show that'll have you rockin' around the Christmas tree! The show is unlike any other— a full catalogue of classic rock n' roll hits, plus a special selection of heartwarming holiday tunes, all done up in that unmistakable rockabilly style. Presley, Perkins, Lewis and Cash: A MILLION DOLLAR CHRISTMAS is worth every penny— you won't want to miss it!
View Tickets
---
Date: Sat., December 9th, 2017
Time: 7:30pm show, 6:30pm doors
Admission: $56.50 +fees
Age Restrictions: All ages welcome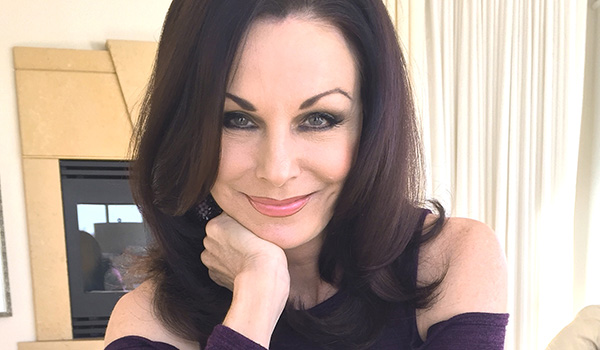 Lorie Line returns and brings her traditional Christmas show to Fargo, which is perfect for the family! KING OF KINGS, will celebrate the magnificent story and the birth of our Savior.
Lorie will be bringing her world-class Pop Chamber Orchestra and a featured guest vocalist. And Santa always shows up at a Lorie Line show, so bring the kids (ages 4 and up) as they will all be invited to the stage to be in The Twelve Days Of Christmas.
View Tickets
---
Date: Tues. December 12th-Sun., December 17th, 2017
Time: Each night at 7:30pm, with 6:30pm doors.
Additional 2pm matinees on Dec 16th and 17th
Admission: $42.50 +fees
Age Restrictions: All ages welcome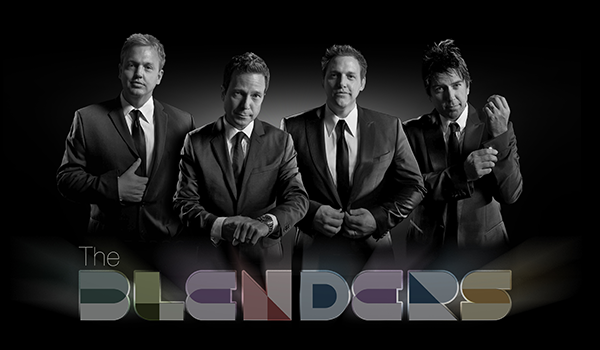 Originally from Fargo, North Dakota, The Blenders are proud to call Minneapolis, MN their home. They have spent over 25 years touring the U.S. with their unique style of vocal, harmony-based music. They have appeared with such acts as Jay Leno, Howie Mandel, Savage Garden, Blues Traveler, Chicago, The Righteous Brothers, Lou Rawls, Chuck Berry and many more. They have appeared on a variety of national and regional television shows including The Arsenio Hall Show (FOX), The Today Show on NBC, Crook and Chase (TNN), and WGN. Radio performances have included WGN and National Public Radio, to name a few.
In 2015, after over two and a half decades of touring and recording, The Blenders were inducted into The Minnesota Music Hall of Fame.
Often described as, "One of America's best-kept vocal secrets", The Blenders continue to record and tour the country, delighting their audiences with their signature vocal sound.
View Tickets
---
Date: June 6th, 2018
Time: 8pm show, 7pm doors
Admission: $59.50-69.50 +fees
VIP Meet and Greet: $256.50 +fees
Age Restrictions: All ages welcome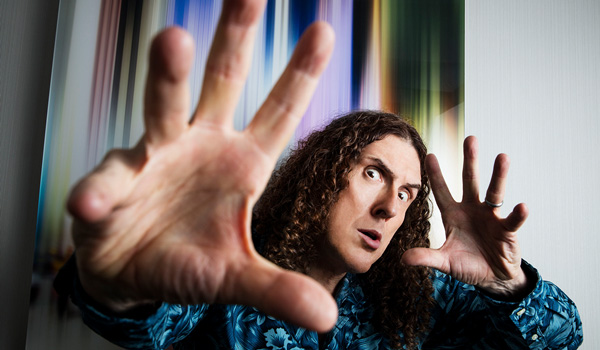 In 2018 "Weird Al" Yankovic will launch The Ridiculously Self-Indulgent, Ill-Advised Vanity Tour – a stripped-down, no-frills production.
After his highly successful Mandatory World Tour (200 dates including the Hollywood Bowl and Radio City Music Hall), Yankovic decided that he wanted to take a break from the high-octane theatrics that he's known for and go bare-bones – no costumes, no props, no video screens… just Al and his band of three decades hanging out on stage, playing music. Because of the nature of the show, Yankovic will be performing exclusively in intimate theatres and settings.
Drawing from a back catalogue of 14 studio albums, Weird Al promises to deliver a different set list every night – no two shows along the tour will be the same. And rather than focusing on the hits from his career, the show will feature Yankovic's non-parody material – the deep cuts and obscure tracks.
According to Al: "After 35 years of big productions, I just wanted to take it down a few notches and have a little musical palate cleanser. This show will be loose, unpredictable, and maybe a bit sloppy – we'll be making it up as we go along!"
Opening the show each night will be Al's long-time friend (and UHF cast member), the legendary comedian Emo Philips.
View Tickets
---