Events
The Fargo Theatre plays host to a variety of events throughout the year including specialty film series, concerts, plays and other live events, and the annual Fargo Film Festival.
There is always something new to see at the Fargo Theatre!
Date: Thursday, May 4
Time: 7:00pm
Admission: Free!
Age Restrictions: All ages welcome
---
Date: December 3rd, 2017
Time: Two shows!
1pm show, 12pm doors
4pm show, 3pm doors
Admission: $29-$100 +fees
All children under the age of 12 months are free, but must remain in their parent's lap.
Age Restrictions: all ages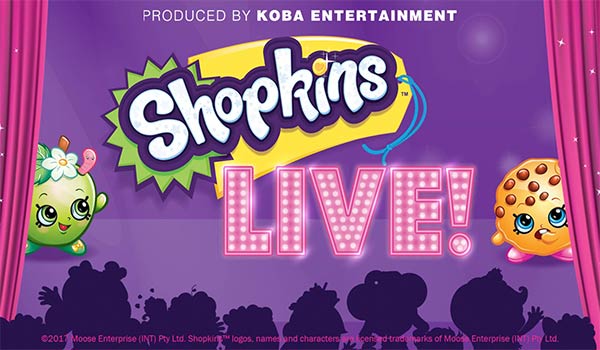 Shopkins Live! lights up the stage in this premiere live production packed with show stopping performances featuring the Shoppies. Join Jessicake, Bubbleisha, Peppa-Mint, Rainbow Kate, Cocolette, and Polli Polish as they perform the coolest dance moves, sing the latest pop songs, and show off the trendiest fashions.
All of Shopville is in a tizzy as preparations get underway for the annual "Funtastic Food and Fashion Fair". Shady Diva showcases her latest fashion designs; Lippy Lips gives colorful advice at the nail salon; Kooky Cookie tries to get in a beauty nap! But wait!! No event is complete without a few hiccups! Who has high-jinxed the fashion pageant? Where is the super-secret celebrity guest? Will Slick Breadstick ever find a dance partner? The Shopkins and Shoppies need your help – the show must go on!
Featuring innovative set design, creative costuming, and state of the art projections, this is one theatrical you don't want to miss!
View Tickets
---
Date: December 2nd, 2017
Time: 8pm show, 7pm doors
Admission: $27.50-$102.50 +fees
Age Restrictions: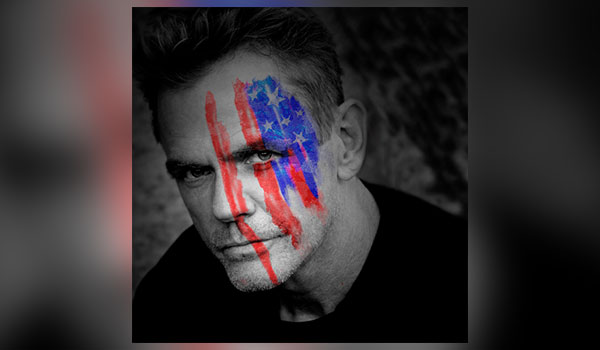 Christopher Titus returns to the Fargo Theatre with his 8th special, "America… Really?" Employing what he's labeled 'hard funny,' Christopher Titus has released seven ninety-minute albums in as many years. He has six one-hour comedy specials currently running on Comedy Central, and his seventh special, Born With a Defect, is set to premiere in 2017. Known for leaving no stone unturned, especially within his own life and family, Titus takes his audience on a 90-minute ride that will leave them exhausted from laughter. To see one of Christopher Titus' shows, is to love him. Titus is currently performing his newest show in sold out theaters across the country. He also formed a production company, called Combustion Films, which produced his last three specials and most recently, a full-length film called "Special Unit" that is set for release in 2017.
View Tickets
---
Date: July 13th, 2017
Time: 8pm show, 7pm doors
Admission: $35.50 +fees
Age Restrictions: all ages
Tig Notaro is a comedian, actor and writer originally from Mississippi, who Rolling Stone named one of the 50 best stand-up comics of all time.  Tig writes, produces and stars in the semi-autobiographical Amazon series, One Mississippi.  Season 1 yielded several nominations including – WGA, GLAAD and The Critic's Choice Awards.  Tig was also nominated for an Emmy as well as a Grammy for her 2016 HBO special Boyish Girl Interrupted, a GLAAD Award nomination for the Netflix Original Documentary Tig, and her memoir I'm Just a Person is a New York Times Bestseller. In 2013, Tig was nominated for a Grammy Award for her sophomore release, Live, which sold over 100,000 units in just six weeks.  Live is a stand-up set delivered just days after Tig was diagnosed with invasive bilateral breast cancer, of which she is now in remission.  Tig remains a favorite on late night talk shows, public radio, tours around the world regularly and most recently sold out Carnegie Hall. In her time off, Tig enjoys bird watching with her wife Stephanie, their twin sons and cat Fluff, at home in Los Angeles.
View Tickets
---
Date: July 11th, 2017
Time: 8pm show, 7pm doors
Admission: $28.50 +fees
Age Restrictions: all ages
The Zmed Brothers bring a genuine and youthful Everly Brothers Experience to the stage. Zachary and Dylan Zmed celebrate the genetic intimacy so ever present in the harmonies created by Don and Phil. When the guitar became electric, The Everly Brothers bridged the gap between country and and R&B, creating Rock 'n' Roll that had never been heard before. With countless hits and classics, The Everly Brothers inspired artists like The Beatles, Bob Dylan, The Rolling Stones, Simon and Garfunkel, The Kinks, and many groups that utilize the blend of two part harmony. Their career spanned three decades and they continue to influence artists around the world.
View Tickets
---