Events
The Fargo Theatre plays host to a variety of events throughout the year including specialty film series, concerts, plays and other live events, and the annual Fargo Film Festival.
There is always something new to see at the Fargo Theatre!
Date: Sept 21 - 23
Time: Session times vary. See the complete programming schedule at: http://www.valleycon.com/filmfest/Schedule.html

Admission: Visit www.valleycon.com/filmfest/tickets.html
Age Restrictions:
View Tickets
---
Date: Sat., Oct 21st, 2017
Time: 7pm show, 6pm doors
Admission: Adult: starting at $30.00
Senior(65+): starting at $28.00
Child/Student: starting at $15.00
Costume Contest Entry: $5.00

Age Restrictions: Suggested audience: 8+ (Note: some content may be scary for a younger audience).
The FMBallet starts the season off in a spooky way by bringing an audience favorite back to the stage and the Fargo Theatre, Spooky Ballets featuring Dracula. This performance will thrill and welcome you to the bad side this October. This production will have a combination of jazzy mischief, eerie ballet, and thrilling dance moves. The FMBallet company will close the production with Dracula.
In addition to the performance, you can register for our costume contest for a chance to win a prize. Dress up as your favorite character, spooky villian, a pretty pretty princess, a super hero that saves the day, or any creative costume that you create. We will have a panel of judges and an audience to assist in choosing a winner. Enter in one of three ages groups (8 and under, 9 – 17 years, or 18+).
View Tickets
---
Date: Sunday, October 1, 2017
Time: 9:45am, 11:15am, 12:45pm, 2:15pm, 3:45pm, 5:15pm
Admission: Tickets are donation based. 100% of proceeds donated to Roger Maris Cancer Center's Cancer Survivorship Program
Age Restrictions: All ages welcome
After witnessing her mother Lori go through the struggles of Breast Cancer, 27 year old first-time filmmaker and North Dakota native Emily Gerhardson knew she needed to make a documentary discussing the continued effects cancer can have on one's life focussing specifically beyond the treatments. Now, having premiered at private screenings in 6 countries at 16 film festivals winning 13 awards and 4 nominations, the film will premiere to the public for the first time in her hometown of Fargo. Emily felt the film needed to be based where she grew up, so all those featured in the film are connected to the Fargo and surrounding region, some of whom we've sadly lost.
"Part Of Me Now: Living With Breast Cancer" will be playing 6 screenings on Sunday, October 1st at The Historic Fargo Theatre in North Dakota to kick off the start of Breast Cancer Awareness Month. Emily Gerhardson (Director, Producer, Editor) will be in attendance as well as holding a Q&A and Meet & Greet immediately following each viewing of the film. Admission is free. Donations will be accepted at the screening. Since Day One, 100% of any and all money received for the film has and will be donated to Downtown Fargo's Sanford Health Roger Maris Cancer Center's Cancer Survivorship Program to assist those who've gone through cancer as well as their friends and family.
View Tickets
---
Date: Tuesday, October 17
Time: 7:30pm
(doors open at 6:30)
Admission: $10 General / $7 Student
All general admission seating
Age Restrictions: All ages welcome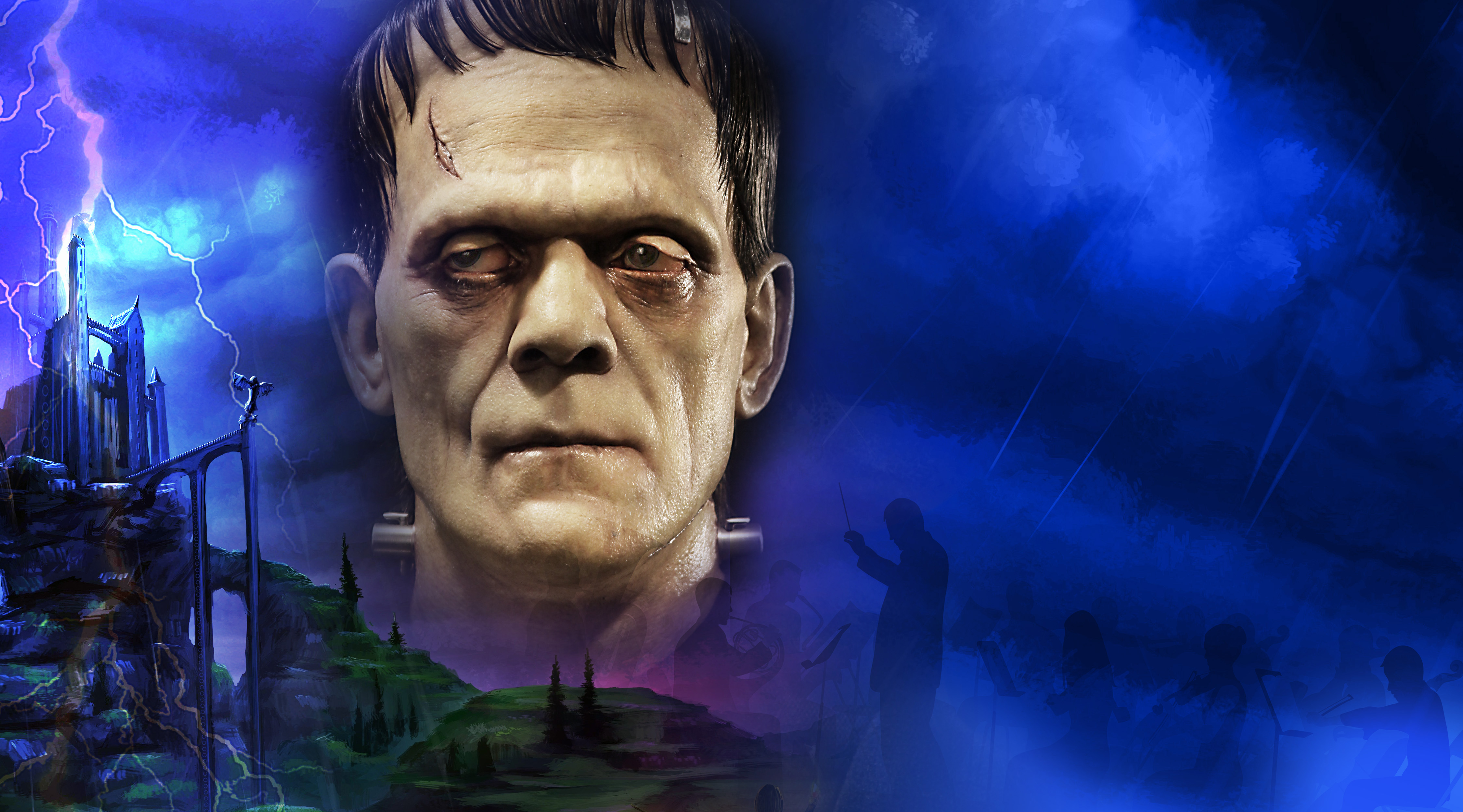 See the film.  Feel the music.
The Fargo Theatre and The Concordia Orchestra are proud to announce a special collaborative event:    Frankenstein Live! This production will offer a truly unique cinematic experience with the marriage of silver screen image and live musical performance.
Boris Karloff's iconic performance in the 1931 classic Frankenstein will come alive as The Concordia Orchestra accompanies a screening of the film with a live performance of the picture's score. This new score (written by contemporary composer Michael Shapiro) captures the essence of the historic film with a modern twist.
Tickets are now on sale at the Fargo Theatre box office (in person sales only).
---
Date: Tues, Sept. 26th, 2017
Time: 8pm show, 7pm doors
Admission: $35 +fees
Age Restrictions: all ages welcome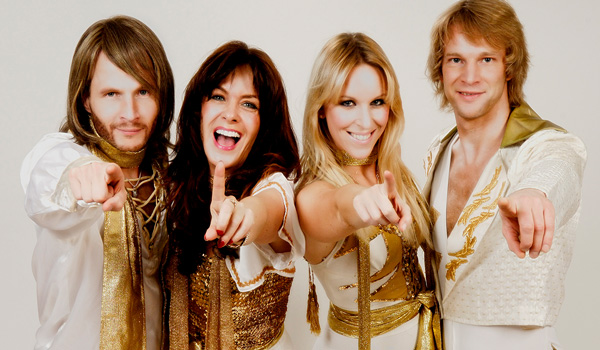 ARRIVAL from Sweden was founded in 1995 in Gothenburg, Sweden and has since become one of the world's most popular and best-selling ABBA tribute groups. The band has toured in close to 50 countries and has appeared in several TV and radio shows all over the world. Since 2007, ARRIVAL from Sweden has completed 33 successful tours in the USA.
Fans can expect anthems like: "Dancing Queen," "Mamma Mia," "Does Your Mother Know," "Take A Chance," "S.O.S.," "The Winner Takes It All," "Super Trouper," "Money, Money, Money," "Waterloo," "Honey Honey," "Fernando," "I Do, I Do, I Do, I Do, I Do," "Chiquitita," "Knowing Me, Knowing You," "Summer Night City," "Thank You For The Music," "Lay All Your Love On Me," "Gimme, Gimme, Gimme" and many more!
ARRIVAL from Sweden works together with the designer Owe Sandström who designed and also owns all of the original ABBA staging clothes. ARRIVAL from Sweden is the only band worldwide owning the exclusive rights to make exact copies of the design-protected staging clothes.
ARRIVAL from Sweden is also the only group who performs an unreleased ABBA song directly from Björn Ulvaeus and Benny Andersson of ABBA. The song, "Just A Notion," is soon due for a worldwide release.
View Tickets
---
Date: Saturday, October 7
Time: 7:00pm
(doors open at 6:00pm)
Admission: All seats $15
General admission seating
Age Restrictions: recommended for ages 13 and up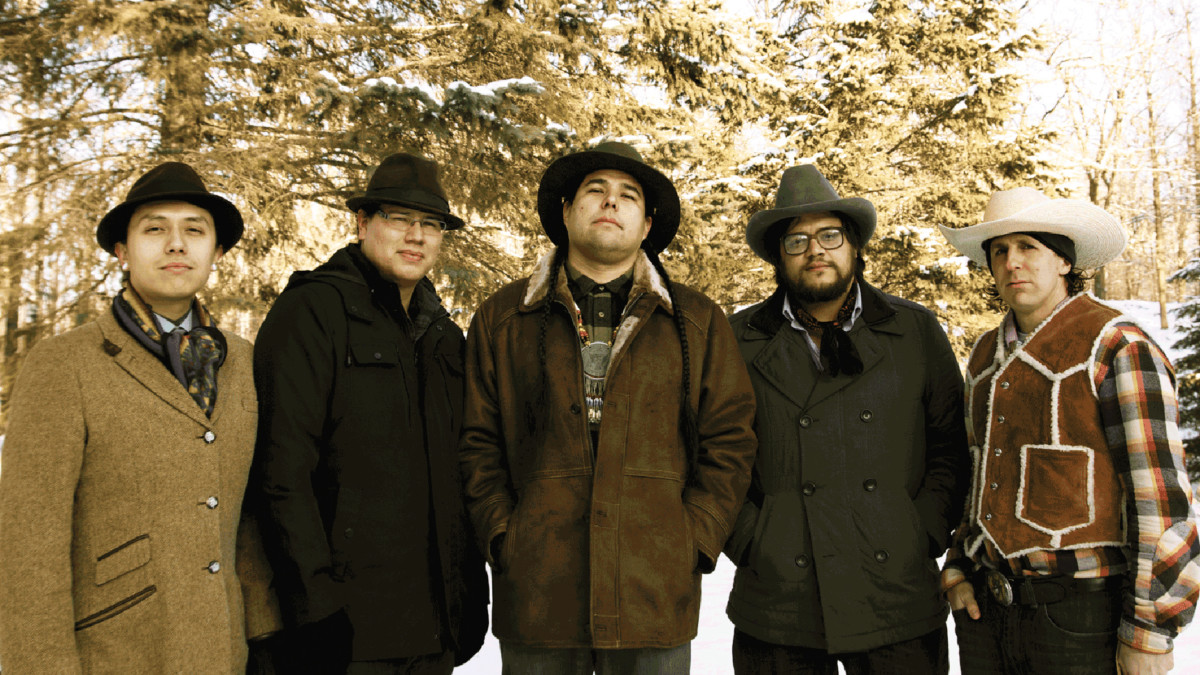 As part of the community-wide event Fritz Fest (celebrating the life and work of artist Fritz Scholder), the Plains Art Museum and the Fargo Theatre present a special performance by The 1491's.
The 1491's are a hilarious, internationally-known Native American sketch comedy group, with members based in Oklahoma, Minnesota, and Montana.  Recently featured on The Daily Show, their comedy brilliantly blends humor and satire with their witty observations of contemporary life.
Tickets are available in person at the Fargo Theatre box office.
---
Date: Wed., October 11th, 2017
Time: 7:30pm show, 6:30pm doors
Admission: $45-$55 +fees
Age Restrictions: all ages welcome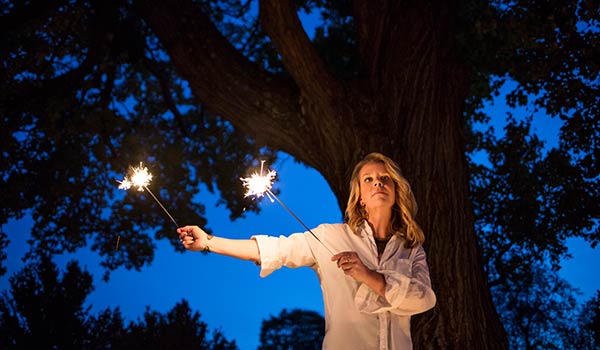 Five-time Grammy Award-winning singer-songwriter and Nashville Songwriters Hall of Fame inductee Mary Chapin Carpenter hits the road in 2017, performing songs from her expansive 14-album catalog and new songs from her latest record The Things That We Are Made Of, released May 6, 2016.
Produced by 2016 Producer of the Year Grammy-nominee Dave Cobb (Jason Isbell, Chris Stapleton), the album features eleven new songs written by Carpenter, and has received critical acclaim from NPR and Rolling Stone, among others. The Associated Press calls it, "…an evocative collection of songs," while The Huffington Post declares, "…Carpenter is now at the height of her musical career, painting a compelling, relevant piece of art tinged with mixed feelings of grief and joy, all without preaching or darkening our minds with sadness."
View Tickets
---
Date: Fri., October 13th, 2017
Time: 8pm show, 7pm doors
Admission: $32 +fees
Group rates available
Age Restrictions: All ages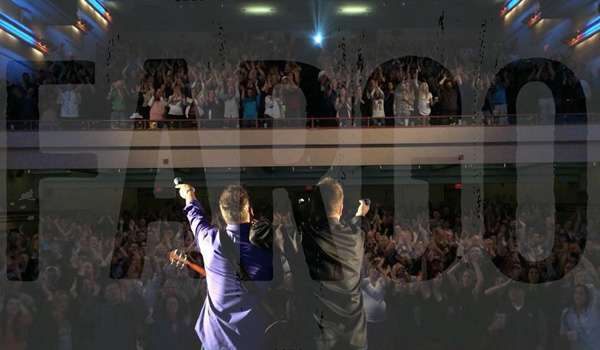 It's a clap along, sing along musical comedy show where the audience is always a part of the action. And no one does it better than Dave & Ted, Deuces Wild. You don't want to miss this show!
Son of a miner from the northern woods of Minnesota, David Charles Eichholz is a versatile, self-taught musician who plays the piano, guitar, saxophone, harmonica, trumpet and countless other instruments. David was also part of the "Pringles" Award winning band "City Pretty" as well as the band "Rave On!". He was featured internationally on the Swedish television show 'Christine'. He was then recruited by Little Ditty's, Dueling Piano Bar at the Mall of America in Minnesota where he performed four nights each week for five years. David also recorded and produced the sound track to the "Prime Target" video game (50,000+ copies sold). He was also featured in an issue of WorldTraveler Magazine, the in-flight publication of Northwest Airlines.
Ted got his start in Deuces Wild by walking out of his day-job and demanding an audition. Although he hadn't previously played in a dueling piano style show, his amazing showmanship and obvious ability to perform as a world class entertainer blew away the competition! Since then he has played thousands of dueling piano shows with performances all over the country! When not on the road with DWDP, Ted spends his time as a producer of sold out shows, including the Billy Joel and Elton John tribute show "Eye 2 Eye," and the ever popular annual "Rock n Roll Xmas Spectacular," which he co-produces with former Jonny Lang guitarist Paul Diethelm. Ted also spends time in the studio as jingle writer, recording artist, and producer of both his first CD "Gather Us In," and his Rock and Roll Xmas CD, "Trim My Tree." and "RRXS – Live at The Paramount" CD. He's been an actor and a game show host! Whether it be in front of thousands of people opening for HBO's Dennis Miller, or selling out theaters with Deuces Wild nationwide…Ted has consistently proven that he truly is a showman's showman and musician's musician!
View Tickets
---
Date: Sun., October 15th, 2017
Time: 8pm show, 7pm doors
Admission: $30-$40 +fees
Age Restrictions: all ages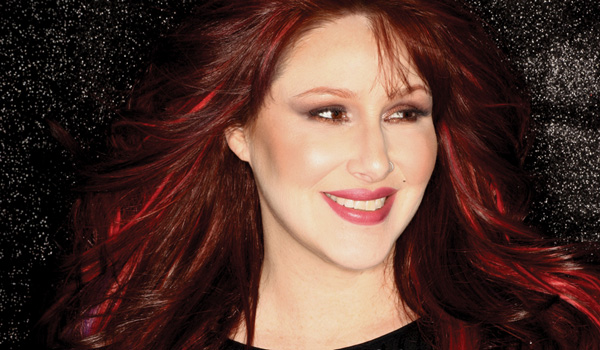 Tiffany's iconic number one hit single I Think We're Alone Now captured the heart of a nation and catapulted her to pop superstardom. The singer and songwriter's new full-length album A Million Miles debuts on March 31, 2016. Tiffany has teamed with the cutting edge entertainment platform Pledge Music, which allows her fans a unique and personal look into the creation of the album. She is so impressed with Pledge and how easy it is for her to share things with her fans like behind the scenes content, offer pre-orders of the album, exclusive updates, and limited edition merchandise. A Million Miles marks the first time Tiffany has been a co-producer on her own record. The ten-song set is available for pre-order on PledgeMusic.com
The legendary pop star has earned two number one hit singles I Think We're Alone Now and Could've Been, and set a record as the youngest female artist to top the Billboard charts with her debut album. In 2000 Billboard Magazine described Tiffany's album The Color of Silence as "thoughtful, intelligent, and full of grace" and ranked it among the "Top Ten Best Albums of the Year". She has sold over 15 million albums to date.
Tiffany has guest stared on reality TV shows such as Food Network's Rachael Ray VS. Guy: Celebrity Cook Off, ABC's Celebrity Wife Swap, VH1's Celebrity Fit Club, A&E's Celebrity Ghost Stories and Food Network Challenge. She also headlined Good Morning America's Summer Concert Series. As an actress Tiffany starred in SyFy Channel's hit and campy movie's Mega Piranha and Mega Python vs Gatoroid, in which the sci-fi disaster movie had her feuding with fellow pop star Debbie Gibson.
View Tickets
---
Date: Sun., October 22nd, 2017
Time: 8pm show, 7pm doors
Admission: $42.50 +fees
Age Restrictions: all ages welcome
Long before Americana music had a name, the Nitty Gritty Dirt Band helped lead the charge, mixing elements of country, bluegrass, folk, mountain music, and rock & roll into a sound that celebrated the full range of American music. The guys were traditionalists and trendsetters, performing songs that nodded to the past while still pushing toward the future. Released in 1972 – just six years after the group formed in Southern California – Nitty Gritty Dirt Band's Will the Circle Be Unbroken still stands as one of the most beloved albums in the country catalog, pairing the young band with legends like Roy Acuff, Doc Watson, Earl Scruggs, and Mother Maybelle Carter.
Many decades have passed since that milestone album's release, with the members of the Nitty Gritty Dirt Band now enjoying their own legendary status. They continue to blur lines between genres, however, and Circlin' Back accomplishes something very similar to the classic Will the Circle Be Unbroken, pairing the Nitty Gritty Dirt Band with the hit-makers, rule-breakers, and iconic figures of today's roots music community. This time, Hanna, Fadden, Carpenter, and McEuen are the elder statesmen, passing down their influence and inspiration to a younger class without giving up the torch just yet. There's more music to be made, after all. More shows to play. Another half-century to chase down. The circle rolls on.
View Tickets
---
Date: Sat., October 28th, 2017
Time: 8pm show, 7pm doors
SECOND SHOW ADDED!
10:30pm show, 10pm doors
Admission: $31.50-62.50 +fees
Age Restrictions: Mature audience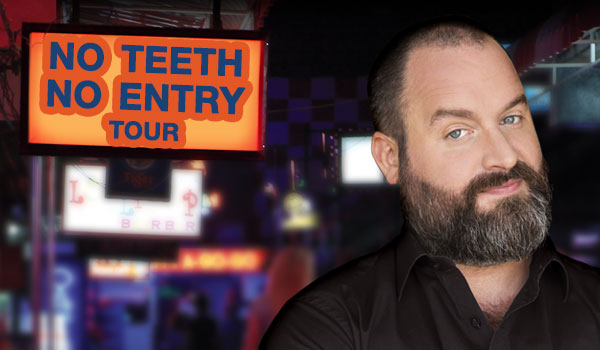 Tom Segura is a comedian originally from Cincinnati, Ohio. His specials MOSTLY STORIES (2016) and COMPLETELY NORMAL (2014) are currently streaming on Netflix. His television credits include CONAN, NOT SAFE WITH NIKKI GLASER, HAPPY ENDINGS, THE LATE LATE SHOW, COMEDY CENTRAL PRESENTS: TOM SEGURA, MASH UP and HOW TO BE A GROWN UP. Additionally, his noted podcast, YOUR MOM'S HOUSE, which he co-hosts with his wife, comedian Christina Pazsitzky, was a finalist for Best Comedy Podcast at the Stitcher Awards and profiled by VICE.
When he's not touring clubs, Tom continues to perform at the top comedy festivals in the world, including Montreal's Just For Laughs Comedy Festival, The Melbourne International Comedy Festival, The Comedy Festival – Las Vegas, The South Beach Comedy Festival, and The Hong Kong Comedy Festival.
Tom also regularly appears on radio shows like Bennington Show and some of the most downloaded podcasts in the world of comedy such as THE JOE ROGAN EXPERIENCE and WTF WITH MARC MARON among others.
Tom recently released his third hour-long stand up album, which sat atop the iTunes and Billboard Comedy charts for consecutive weeks. Tom's first two albums Thrilled and White Girls with Cornrows also debuted at number 1 and continue to play heavily on satellite radio and streaming music platforms. When Tom isn't performing on stage or recording a podcast he's watching College Football or waiting for College Football to come back.
View Tickets
---
Date: Wed., November 1st, 2017
Time: 8pm show, 7pm doors
Admission: $29.50 - $44.50 +fees
Age Restrictions: Mature audiences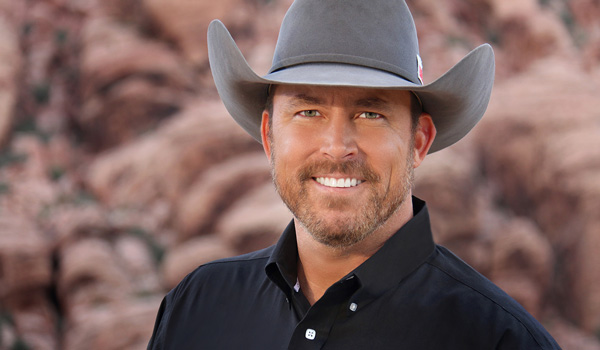 Chad Prather is known for his way with words. He is a comedian, armchair philosopher, musician and observational humorist. He is often referred to as "the modern day Will Rogers." He is a fast-talking combination of Lewis Grizzard and Jeff Foxworthy. Originally from Augusta, Georgia, Chad now calls the Fort Worth, Texas area home. He grew up working with horses (an industry he is actively involved in) and is often recognized by his ever-present cowboy hat. His social media viral video views are counted in the hundreds of millions. Many recognize him from his fast-talking, rapid fire rants from the front seat of his truck. CNN has labeled his the "Pick-up Pundit" and Fox News' Tucker Carlson has called Prather, "supernaturally articulate." He is known for his comedic family stories told from an adult perspective onstage.
Prather has made numerous appearances on Fox News, CNN, A&E, The Blaze, MSN and is the host of Ride TV's "It's My Backyard." And just recently finished his wildly successful 2016 "Kings of Cowtown Comedy Tour."
View Tickets
---
Date: Wed., November 29th, 2017
Time: 7pm show, 6pm doors
Admission: $30.50-$175 +fees
Group rates available
Age Restrictions: All ages welcome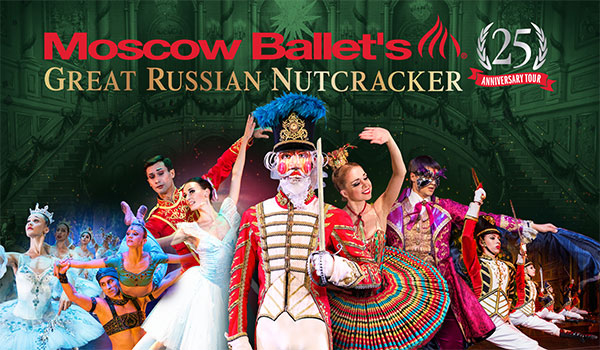 Celebrate this Christmas with the experience taking North America by storm! Marking the 25th Anniversary Tour, Moscow Ballet's Great Russian Nutcracker features over-the-top production and world class Russian artists. Larger than life Puppets, Nesting Dolls and gloriously hand-crafted costumes bring the Christmas spirit to life. Gather the family and see why the press is raving "Knock Out!" – New York Times "Christmas Cheer!" – LA Times. Get the best seats today and memories for a lifetime at Moscow Ballet's Great Russian Nutcracker! www.nutcracker.com.
View Tickets
---
Date: Sat., December 2nd, 2017
Time: 8pm show, 7pm doors
Admission: $27.50-$102.50 +fees
Age Restrictions: Mature audience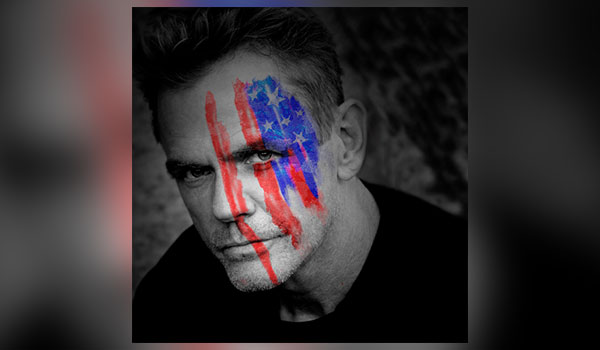 Christopher Titus returns to the Fargo Theatre with his 8th special, "America… Really?" Employing what he's labeled 'hard funny,' Christopher Titus has released seven ninety-minute albums in as many years. He has six one-hour comedy specials currently running on Comedy Central, and his seventh special, Born With a Defect, is set to premiere in 2017. Known for leaving no stone unturned, especially within his own life and family, Titus takes his audience on a 90-minute ride that will leave them exhausted from laughter. To see one of Christopher Titus' shows, is to love him. Titus is currently performing his newest show in sold out theaters across the country. He also formed a production company, called Combustion Films, which produced his last three specials and most recently, a full-length film called "Special Unit" that is set for release in 2017.
View Tickets
---
Date: Sun., December 3rd, 2017
Time: Two shows!
1pm show, 12pm doors
4pm show, 3pm doors
Admission: $29-$100 +fees
All children under the age of 12 months are free, but must remain in their parent's lap.
Age Restrictions: all ages welcome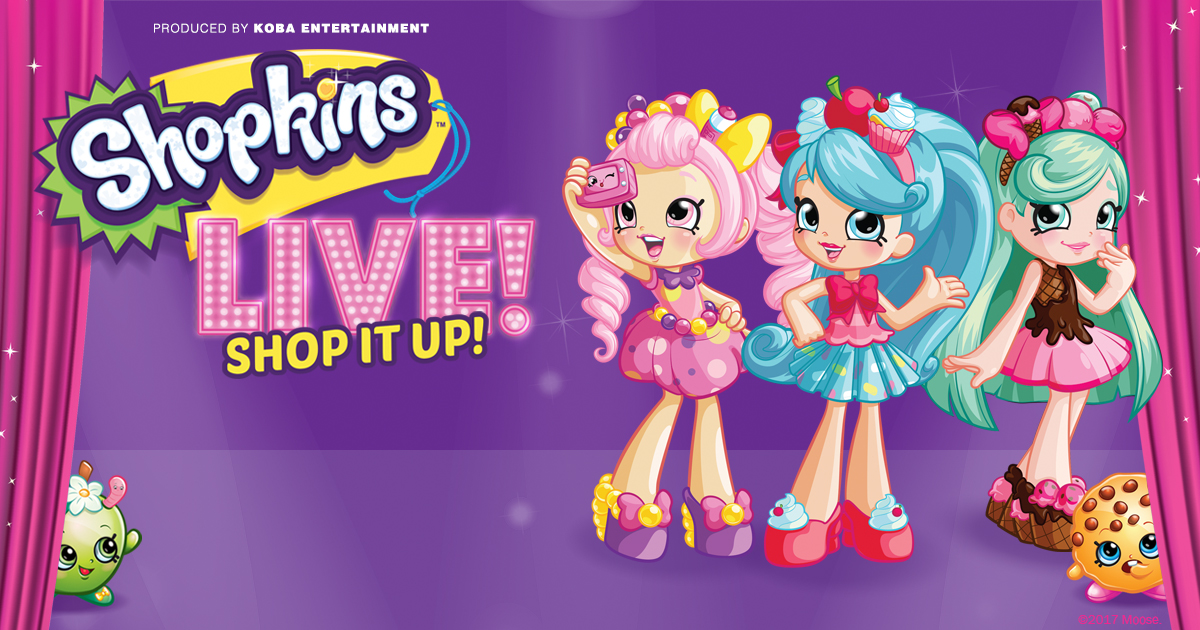 Shopkins Live! lights up the stage in this premiere live production packed with show stopping performances featuring the Shoppies. Join Jessicake, Bubbleisha, Peppa-Mint, Rainbow Kate, Cocolette, and Polli Polish as they perform the coolest dance moves, sing the latest pop songs, and show off the trendiest fashions.
All of Shopville is in a tizzy as preparations get underway for the annual "Funtastic Food and Fashion Fair". Shady Diva showcases her latest fashion designs; Lippy Lips gives colorful advice at the nail salon; Kooky Cookie tries to get in a beauty nap! But wait!! No event is complete without a few hiccups! Who has high-jinxed the fashion pageant? Where is the super-secret celebrity guest? Will Slick Breadstick ever find a dance partner? The Shopkins and Shoppies need your help – the show must go on!
Featuring innovative set design, creative costuming, and state of the art projections, this is one theatrical you don't want to miss!
View Tickets
---
Date: Thurs., December 7th, 2017
Time: 8pm show, 7pm doors
Admission: $35 +fees
Age Restrictions: all ages welcome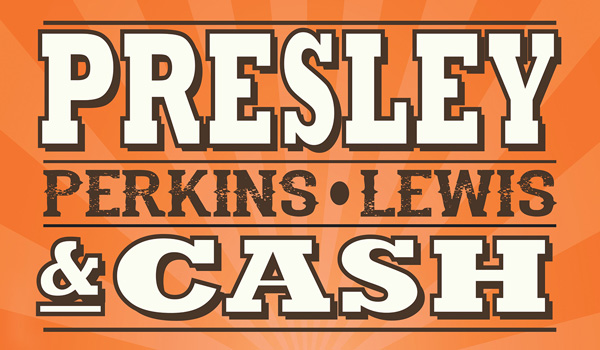 The four greatest rock n' rollers on the planet have assembled to give you a Christmas gift— a MILLION DOLLAR CHRISTMAS gift! Join the smash hit cast of Presley, Perkins, Lewis and Cash for a rip-roaring holiday show that'll have you rockin' around the Christmas tree! The show is unlike any other— a full catalogue of classic rock n' roll hits, plus a special selection of heartwarming holiday tunes, all done up in that unmistakable rockabilly style. Presley, Perkins, Lewis and Cash: A MILLION DOLLAR CHRISTMAS is worth every penny— you won't want to miss it!
View Tickets
---
Date: Sat., December 9th, 2017
Time: 7:30pm show, 6:30pm doors
Admission: $56.50 +fees
Age Restrictions: All ages welcome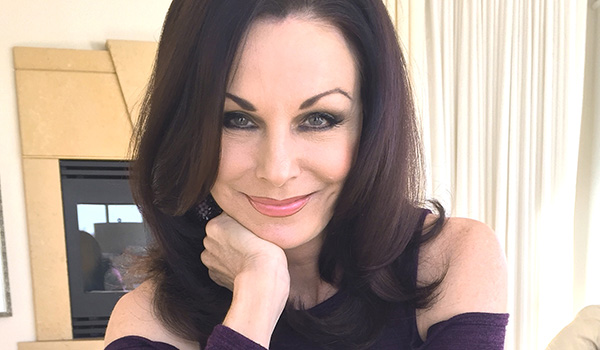 Lorie Line returns and brings her traditional Christmas show to Fargo, which is perfect for the family! KING OF KINGS, will celebrate the magnificent story and the birth of our Savior.
Lorie will be bringing her world-class Pop Chamber Orchestra and a featured guest vocalist. And Santa always shows up at a Lorie Line show, so bring the kids (ages 4 and up) as they will all be invited to the stage to be in The Twelve Days Of Christmas.
View Tickets
---
Date: Tues. December 12th-Sun., December 17th, 2017
Time: Each night at 7:30pm, with 6:30pm doors.
Additional 2pm matinees on Dec 16th and 17th
Admission: $42.50 +fees
Age Restrictions: All ages welcome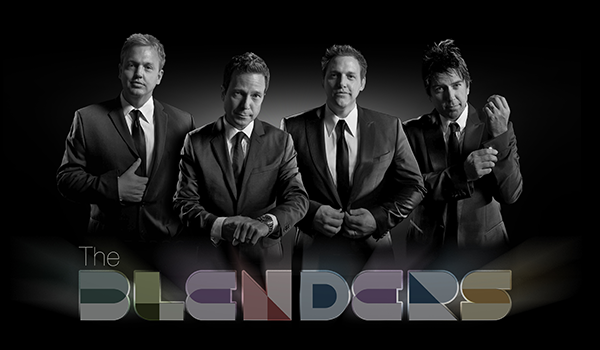 Originally from Fargo, North Dakota, The Blenders are proud to call Minneapolis, MN their home. They have spent over 25 years touring the U.S. with their unique style of vocal, harmony-based music. They have appeared with such acts as Jay Leno, Howie Mandel, Savage Garden, Blues Traveler, Chicago, The Righteous Brothers, Lou Rawls, Chuck Berry and many more. They have appeared on a variety of national and regional television shows including The Arsenio Hall Show (FOX), The Today Show on NBC, Crook and Chase (TNN), and WGN. Radio performances have included WGN and National Public Radio, to name a few.
In 2015, after over two and a half decades of touring and recording, The Blenders were inducted into The Minnesota Music Hall of Fame.
Often described as, "One of America's best-kept vocal secrets", The Blenders continue to record and tour the country, delighting their audiences with their signature vocal sound.
View Tickets
---