Events
The Fargo Theatre plays host to a variety of events throughout the year including specialty film series, concerts, plays and other live events, and the annual Fargo Film Festival.
There is always something new to see at the Fargo Theatre!
Date: October 22nd, 2017
Time: 8pm show, 7pm doors
Admission: $42.50 +fees
Age Restrictions: all ages
Long before Americana music had a name, the Nitty Gritty Dirt Band helped lead the charge, mixing elements of country, bluegrass, folk, mountain music, and rock & roll into a sound that celebrated the full range of American music. The guys were traditionalists and trendsetters, performing songs that nodded to the past while still pushing toward the future. Released in 1972 – just six years after the group formed in Southern California – Nitty Gritty Dirt Band's Will the Circle Be Unbroken still stands as one of the most beloved albums in the country catalog, pairing the young band with legends like Roy Acuff, Doc Watson, Earl Scruggs, and Mother Maybelle Carter.
Many decades have passed since that milestone album's release, with the members of the Nitty Gritty Dirt Band now enjoying their own legendary status. They continue to blur lines between genres, however, and Circlin' Back accomplishes something very similar to the classic Will the Circle Be Unbroken, pairing the Nitty Gritty Dirt Band with the hit-makers, rule-breakers, and iconic figures of today's roots music community. This time, Hanna, Fadden, Carpenter, and McEuen are the elder statesmen, passing down their influence and inspiration to a younger class without giving up the torch just yet. There's more music to be made, after all. More shows to play. Another half-century to chase down. The circle rolls on.
View Tickets
---
Date: June 2nd, 2017
Time: 7:30 showtime, 7pm red carpet
Admission: Free and open to the public
Age Restrictions: all ages
Join us for the premiere of INSIDE STORIES: ORAL HISTORIES OF NORTH DAKOTA JOURNALISTS! They wrote the stories you read. Now it's time to hear theirs. A documentary examining the history of the North Dakota press is coming June 2 to the Fargo Theatre.
Trailer: https://vimeo.com/214317430
---
Date: Wed., October 11th, 2017
Time: 7:30pm show, 6:30pm doors
Admission: $45-$55 +fees
Age Restrictions: all ages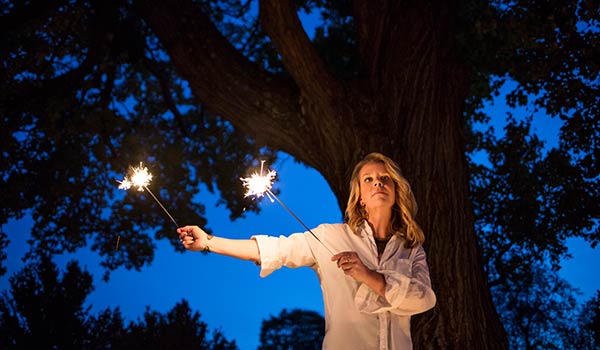 Five-time Grammy Award-winning singer-songwriter and Nashville Songwriters Hall of Fame inductee Mary Chapin Carpenter hits the road in 2017, performing songs from her expansive 14-album catalog and new songs from her latest record The Things That We Are Made Of, released May 6, 2016.
Produced by 2016 Producer of the Year Grammy-nominee Dave Cobb (Jason Isbell, Chris Stapleton), the album features eleven new songs written by Carpenter, and has received critical acclaim from NPR and Rolling Stone, among others. The Associated Press calls it, "…an evocative collection of songs," while The Huffington Post declares, "…Carpenter is now at the height of her musical career, painting a compelling, relevant piece of art tinged with mixed feelings of grief and joy, all without preaching or darkening our minds with sadness."
View Tickets
---
Date: Sunday, June 18th, 2017
Time: 8pm show, 7pm doors
Admission: $70-$90 +fees
Age Restrictions: all ages
Dwight Yoakam has sold more than 25 million albums worldwide, and he is a 21-time nominated, multiple GRAMMY Award winner. He has 12 gold albums and 9 platinum or multi-platinum albums, with five of those albums topping Billboard's Country Albums chart, and another 14 landing in the Top 10. Nearly 40 of Yoakam's singles have charted, with 14 peaking in the Top 10. He received the Artist of the Year award at the 2013 Americana Music Honors & Awards ceremony, the most prestigious award offered by the organization. In September of 2016, Yoakam released his first ever bluegrass album Swimmin' Pools, Movie Stars… on Sugar Hill Records. Featuring a band of bluegrass luminaries, this album boasts a collection of reinterpreted favorites from his catalogue, as well as a cover of Prince's "Purple Rain." Produced by nine-time GRAMMY winner Gary Paczosa (Alison Krauss, Dolly Parton), Jon Randall (songwriter of "Whiskey Lullaby"), and Yoakam himself, and mixed by Chris Lord-Alge, this album reflects the love for bluegrass music that Yoakam developed at an early age in Kentucky, and that has inspired him for many years thereafter. In 2015, Yoakam released his latest album Second Hand Heart on Warner/Reprise records, the follow up to his critically-acclaimed album 3 Pears.
View Tickets
---
Date: November 29th, 2017
Time: 7pm show, 6pm doors
Admission: $30.50-$175 +fees
Group rates available
Age Restrictions: All ages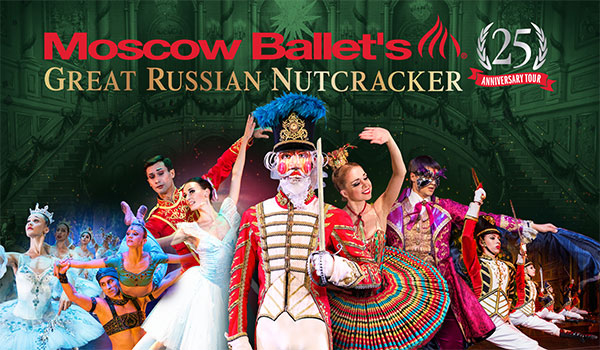 Celebrate this Christmas with the experience taking North America by storm! Marking the 25th Anniversary Tour, Moscow Ballet's Great Russian Nutcracker features over-the-top production and world class Russian artists. Larger than life Puppets, Nesting Dolls and gloriously hand-crafted costumes bring the Christmas spirit to life. Gather the family and see why the press is raving "Knock Out!" – New York Times "Christmas Cheer!" – LA Times. Get the best seats today and memories for a lifetime at Moscow Ballet's Great Russian Nutcracker! www.nutcracker.com.
View Tickets
---
Date: December 3rd, 2017
Time: Two shows!
1pm show, 12pm doors
4pm show, 3pm doors
Admission: $29-$100 +fees
All children under the age of 12 months are free, but must remain in their parent's lap.
Age Restrictions: all ages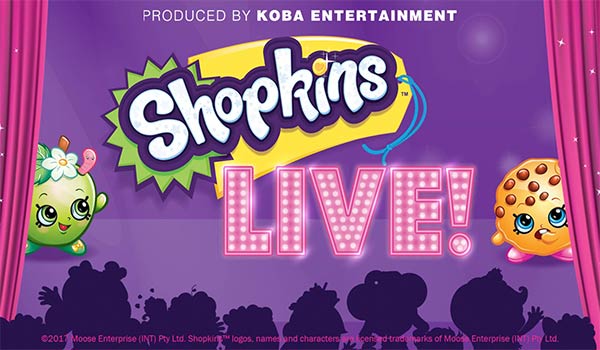 Shopkins Live! lights up the stage in this premiere live production packed with show stopping performances featuring the Shoppies. Join Jessicake, Bubbleisha, Peppa-Mint, Rainbow Kate, Cocolette, and Polli Polish as they perform the coolest dance moves, sing the latest pop songs, and show off the trendiest fashions.
All of Shopville is in a tizzy as preparations get underway for the annual "Funtastic Food and Fashion Fair". Shady Diva showcases her latest fashion designs; Lippy Lips gives colorful advice at the nail salon; Kooky Cookie tries to get in a beauty nap! But wait!! No event is complete without a few hiccups! Who has high-jinxed the fashion pageant? Where is the super-secret celebrity guest? Will Slick Breadstick ever find a dance partner? The Shopkins and Shoppies need your help – the show must go on!
Featuring innovative set design, creative costuming, and state of the art projections, this is one theatrical you don't want to miss!
View Tickets
---
Date: December 2nd, 2017
Time: 8pm show, 7pm doors
Admission: $27.50-$102.50 +fees
Age Restrictions: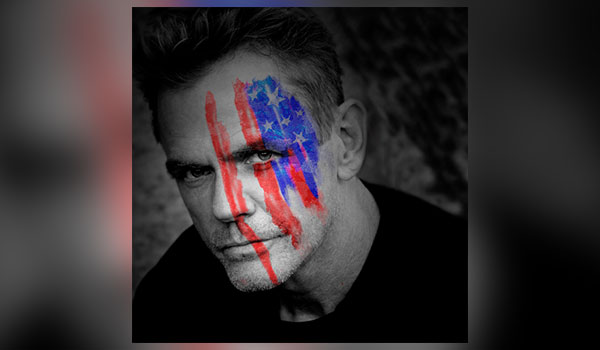 Christopher Titus returns to the Fargo Theatre with his 8th special, "America… Really?" Employing what he's labeled 'hard funny,' Christopher Titus has released seven ninety-minute albums in as many years. He has six one-hour comedy specials currently running on Comedy Central, and his seventh special, Born With a Defect, is set to premiere in 2017. Known for leaving no stone unturned, especially within his own life and family, Titus takes his audience on a 90-minute ride that will leave them exhausted from laughter. To see one of Christopher Titus' shows, is to love him. Titus is currently performing his newest show in sold out theaters across the country. He also formed a production company, called Combustion Films, which produced his last three specials and most recently, a full-length film called "Special Unit" that is set for release in 2017.
View Tickets
---
Date: July 13th, 2017
Time: 8pm show, 7pm doors
Admission: $35.50 +fees
Age Restrictions: all ages
Tig Notaro is a comedian, actor and writer originally from Mississippi, who Rolling Stone named one of the 50 best stand-up comics of all time.  Tig writes, produces and stars in the semi-autobiographical Amazon series, One Mississippi.  Season 1 yielded several nominations including – WGA, GLAAD and The Critic's Choice Awards.  Tig was also nominated for an Emmy as well as a Grammy for her 2016 HBO special Boyish Girl Interrupted, a GLAAD Award nomination for the Netflix Original Documentary Tig, and her memoir I'm Just a Person is a New York Times Bestseller. In 2013, Tig was nominated for a Grammy Award for her sophomore release, Live, which sold over 100,000 units in just six weeks.  Live is a stand-up set delivered just days after Tig was diagnosed with invasive bilateral breast cancer, of which she is now in remission.  Tig remains a favorite on late night talk shows, public radio, tours around the world regularly and most recently sold out Carnegie Hall. In her time off, Tig enjoys bird watching with her wife Stephanie, their twin sons and cat Fluff, at home in Los Angeles.
View Tickets
---
Date: July 11th, 2017
Time: 8pm show, 7pm doors
Admission: $28.50 +fees
Age Restrictions: all ages
The Zmed Brothers bring a genuine and youthful Everly Brothers Experience to the stage. Zachary and Dylan Zmed celebrate the genetic intimacy so ever present in the harmonies created by Don and Phil. When the guitar became electric, The Everly Brothers bridged the gap between country and and R&B, creating Rock 'n' Roll that had never been heard before. With countless hits and classics, The Everly Brothers inspired artists like The Beatles, Bob Dylan, The Rolling Stones, Simon and Garfunkel, The Kinks, and many groups that utilize the blend of two part harmony. Their career spanned three decades and they continue to influence artists around the world.
View Tickets
---