Date: Tues., December 19th, 2017
Time: 7:30pm show, 6:30pm doors
Admission: $17.50-$27.50 +fees
Age Restrictions: All ages welcome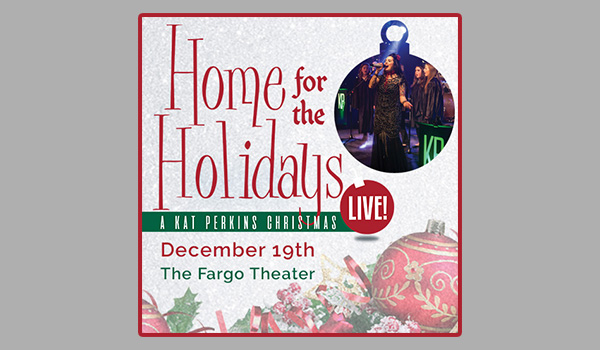 Growing up the daughter of a music teacher, Kat Perkins has been singing, dancing, and performing for just about as long as she can remember. Coming from a town that only recently went from "unincorporated" to 281, with the nearest theater or rock show hundreds of miles away, it took a lot of determination for that little girl to pursue her dreams.
During a layover in the middle of the night in the Amsterdam airport, Kat began to sing Adele's "Someone Like You." The video made its way online, going viral, and gaining the attention of the producers of NBC's The Voice, who requested she come on the hit TV show.
Kat's time on The Voice was unforgettable, as she made it all the way to the finals. Maroon 5 singer, and coach, Adam Levine, proclaimed Kat to be "… hands down one of the best singers we've ever had…" She's since continued traveling the country performing. Her latest singles have climbed to the top of the iTunes charts and she'd been the top selling rock artist on iTunes five times. She's also begun speaking, giving over 300 presentations in the past 18months alone, sharing her message of living a Fearless life, the pursuit of dreams, and making a positive impact on the world.
View Tickets